Less time making, more time doing.
JIRA Template Injector is your JIRA creating assistant. It auto-populates each description field with the most effective wording, so you and your team know exactly what needs to be done.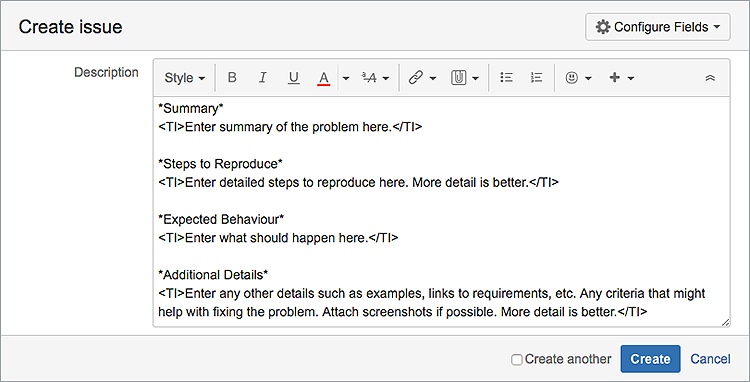 Add the JIRA template injector to you Chrome browser, and spend more time doing.